YOGI ASHOKANANDA SCHOOL
HIMALAYAN HATHA YOGA
100 HOURS FOUNDATION COURSE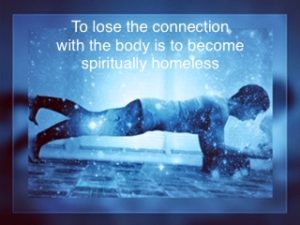 The 100 hour foundation course in Salisbury will be delivered by Yogi Ashokananda School's Senior Teacher Anthea Aireton-Downer, Director of The Karma Centre, Salisbury.
The 100-hour foundation courses are for beginners interested in self development with the potential to complete the full 200-hour Teacher Training Certificate.  Upon completion of the 100-hour Foundation Course, 60 hours will be allocated towards the 200-hour TTC with Yogi Ashokananda School if completed within a 2-year period.
Topics we will explore during the course:
Foundation of Himalayan Hatha Yoga (HHY)
Principles of Himalayan Hatha Yoga
Himalayan Hatha Yoga Series 1 & 2
Understanding of alignment
Understanding and applying the counterforce
Basic breathing techniques
Build a basic Pranayama practice
Use of props
Explore the chakra system with a simple meditation practice for each chakra
Mudra and how they can affect our wellbeing
Learn simple guided relaxation techniques to restore and revive
Discussion of the philosophical aspects of Niyamas and Yamas
THE SALISBURY COURSE
Delivered over 5 weekends.
Location:
Overchalke, Old Blandford Road, Salisbury, Wiltshire SP5 4LF
Dates 2019:
2nd & 3rdFebruary
16th& 17thFebruary
2nd- & 3rdMarch
16th& 17thMarch
30th& 31stMarch
Class time:
Saturday – 10:30am – 6:30pm
Sunday –  9:00am – 6:00pm
Included in course fee of £695
5 Weekends Immersion into the Ancient Art of Yoga
Himalayan Hatha Yoga training manual
All teaching and tuition
REQUEST PROSPECTUS HERE
Please Note Bookings will close on 26th January 2019