48 Chipper Lane, Salisbury
The Karma Centre has grown out of a passion for health and wellbeing. All our teachers are highly qualified and very experienced in their chosen specialty.
Yoga is more than just exercise, it's a tool kit which we can use to combat the stress of modern living, improve posture and help keep the body supple as we age.
Yoga is scientifically proven to ease a variety of conditions including anxiety, depression, back pain and hypertension.
There is no doubt that, when practiced regularly, yoga will improve muscle tone, increase stamina and help ease tension. Yoga is also a fantastic way to increase performance in your chosen sport such as running, cycling, gym work, golf and more.
Traditionally there are eight limbs of yoga which are taught in a logical sequence.
Yamas – Self-discipline
Niyamas – Self-control
Asana – Physical postures
Pranayama – Breathing exercises
Pratyahara – withdrawal of the senses
Dharana – Concentration techniques
Dhyana – Meditation
Samadhi – Super consciousness
Today most people practicing yoga are engaged in the third limb only –  Asana, which is a range of physical postures designed to purify the body, develop a healthy range of mobility and increase physical strength.
Our Hatha classes follow this deep-rooted tradition.  There is an emphasis on fluid movement co-ordinated with the breath, held postures, pranayama and concentration techniques.
Yes, the practice of yoga asana requires physical effort, after all they are the "exercise" bit of the system! To practice yoga requires that we form various physical shapes with our body and explore the way the body moves. All our classes will be challenging to some degree, regardless of whether they have been designed for a complete beginner or an experience yoga enthusiast.
It's important to remember that everyone is unique, no two people will move in 'exactly' the same way – the way you practice yoga is exclusive to you. So, forget about how you might look or concerns about inflexibility. Just come along and enjoy yourself.
We offer a wide range of different classes for all abilities and ages from Yoga to Pilates, Teen's Yoga to Chair Yoga, Restorative Yoga to Meditation.
A list of our prices may be view at the Need to Know page on this site or
To view our classes, times and pricing options – Click – or download the MindBody App 
For Membership options click 
Gift Cards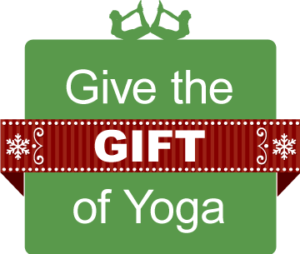 Know someone special who is passionate about yoga or would like to try a class? Why not treat them to a Karma Centre Gift Card at https://clients.mindbodyonline.com/asp/main_shop.asp?pMode=2&tabID=3
 

Private Classes
A class is exactly that – a generic class taylored to a specified level, inevitably you will be practicing with a group of people with different levels of ability's. Private one to one sessions are the ideal way to get specific advice and guidance. We can also compile a basic home program tailored to suit your personal requirements.