MEN'S URBAN YOGA SESSION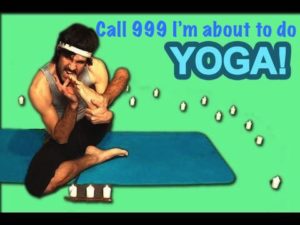 1pm – 3pm SATURDAY 20

th 

OCTOBER 
With Lindsay Marchment
What have Russell Brand, David Beckham, LeBron James and The New Zealand All Blacks got in common?….Yes, they all regularly practice yoga!
Many men are worried about joining a class simply because of concerns about a lack of natural flexibility
Take heart, flexibility is not needed to do yoga. With a little practice, flexibility can be improved, as our ex-soldier & yoga teacher Lindsay discovered. His fitness levels and flexibility have increased substantially, plus he has lost over 2 stone in weight. Yoga has also helped him to manage ongoing knee injuries sustained from years of running and weightlifting.
Lindsay will be leading this 2 hour no nonsense urban retreat sharing his experiences and knowledge.
Price £25
Advanced booking essential  Book Now
AUTUMN TRANSFORMATION
RESTORTIVE & MEDITATION WORKSHOP
 3pm–5pm SUNDAY 18THNOVEMBER

With Michelle Rae
The change of season can leave us feeling restless and unsettled. Restorative Yoga coupled with Breathwork and Meditation are highly effective practices that pacify the nervous system and calm the mind, leaving us feeling relaxed with sense of stability.
Restorative yoga uses only a few poses such as twists, forward bends and light back bends to enable you to stretch and release tension from tight muscles.
A deeply relaxing workshop, coupled with the beautiful sound of singing bowlsto bring a feeling of peace and stillness.
Price £25
Advanced booking essential  Book Now
Advance booking for all workshops is essential
as spaces are limited.