CHARITY WORKSHOP
THE POWER WITHIN

10:30am – 4pm Saturday 9th March 2019
With World Renown Teacher – Yogi Ashokananda
For many years The Karma Centre has supported The Ashok Tree Foundation. The aim of this charity is to provide education, healthcare & social needs within communities where resources are severely limited. All funds raised from this workshop are donated to the Sit Devi Chairty School, Paliapattu Tamil Nadu
You can support this vital work simply by joining us & enjoying the unique teaching of Yogi Ashokanand
Yogi Ashokananda is a practising master of yoga & meditation. His teaching is in high demand worldwide.
Over the course of the day Yogi will guide you through different aspects of a yoga practice, which combine to unite mind, body & spirit
10:30am – 1pm Himalayan Hatha Yoga
2:00pm – 4pm Restorative Yoga & Meditation
Price £60 for the Day       £35 for ½ Day
Early Bird
must be booked before 3rd March
Price  £55 for the Day       £30 for ½ Day
Venue:- Sarum Academy, Westwood Rd, Salisbury
---
EXTENDED YIN CLASS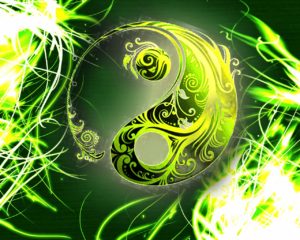 11am – 1pm Sunday 24th March
 With Alison Firth
This deep and gentle yoga practice provides a complement to more flowing, dynamic and active yang practices such as Hatha, Ashtanga, Sivananda & Hot Yoga. The concept has its origins in Taoist yoga practices in which yin-style poses were practiced for the purpose of improving health and longevity.
This style of yoga is characterized by the stillness and slowness of the practice in which poses are held for 3-5 minutes and sometimes longer. The aim is to safely load the connective tissue of the body without muscle and core activation or support. This allows the connective tissue to lengthen and release creating freer movement around joints so that active muscles can work more effectively.
An extended class is the perfect opportunity to explore this ancient practice.
Venue:- The Karma Centre, 48 Chipper Lane, Salisbury, SP1 1DL 
Price – £25
Booking essential Book Now
MOTHER'S DAY REST & RELAX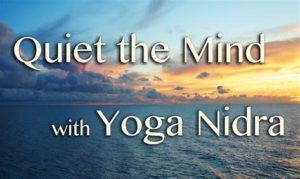 6pm–7.00pm Sunday 31st March
With Lindsay Marchment
Switch off, chill out and spend some quality time with Mum this Mother's Day.
Treat that special lady and yourself to the luxury of complete deep relaxation with this beautiful Yoga Nidra session.
Yoga Nidra is a wonderful rejuvenating practice which encourages better sleep patterns and helps to manage stress levels – the perfect antidote to modern day living.
The ultimate indulgence for all busy mums.
Venue:- The Karma Centre, 48 Chipper Lane, Salisbury, SP1 1DL 
Price:- £12
Advance booking essential via Book Now
Please bring a blanket with you
Advance booking for all classes & workshops is essential
as spaces are limited.