HIPS & HAMSTRINGS

1pm – 3pm Saturday 27thApril 2019
with Anthea Aireton-Downer
Give your lower body some love with this popular hippy workshop.
Enjoy a well-rounded flow to access those tight hips and hamstrings, incorporate sun salutations, to invigorate the body coupled with deep seated asana to enliven legs and hips. 
Walk away with a sense of space and freedom of movement.
Venue:- The Karma Centre, 48 Chipper Lane, Salisbury, SP1 1DL
Price £25
Advance booking essential via Book Now
YOGA NIDRA 
6pm – 7pm Monday 6th May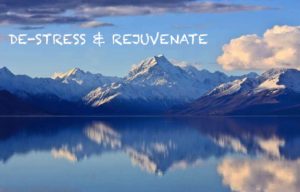 With Lindsay Marchment
Six reasons why you should practice Yoga Nidra
1. It induces complete relaxation of both body & mind.
2. This practice helps to alter our approach to life, helping us to manage depression & anxiety.
3. Many people find the quality of their sleep drastically improves.
4. Yoga Nidra is believed to improve concentration and memory.
5. The practice can be used to help manage insomnia, hypertension, migraines, digestive problems and some forms of asthma
6. Essentially practicing Yogi Nidra is a great stress reliever.
Yoga nidra is one of the most profound of all meditations, leading our awareness through many levels of mental process to a state of complete stillness.
Join Lindsay for this sublime session
Advance booking essential via Book Now
Advance booking for all classes & workshops is essential as spaces are limited.