Prana Mukte Ayurveda 
Therapeutic Massage Treatments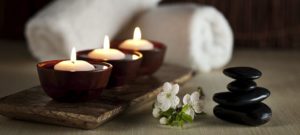 We offer a number of Ayurvedic Massages and treatments from our tranquil treatment room in Coombe Bissett.
Ayurveda Therapeutic Massage Treatments
Ayurveda is an ancient healing system from India which aims to restore mental and physical balance allowing the body and mind to function more effectively.
Ayurveda is a complete way of life aiming to treat the root cause of disease rather than just the symptoms. Ayurveda views that illness is caused by an imbalance in a person's mental or physical constitution and seeks to gently restore balance. Ayurvedic techniques when used regularly help maintain good health and longevity.
Ayurvedic massage is highly effective in treating emotional stress, depression and anxiety. Clinically proven to increase circulation, lymphatic flow, immunity function, detoxification of the body and mind, regulating the central nervous system.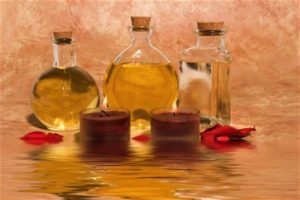 Abhyanga – Full-body Massage
This oil massage relaxes the muscles relieving tension and stress, detoxifies the body by increasing lymphatic flow and circulation. Strengthening the immune system and revitalising the central nervous system.
45 Minute Massage £45
60 Minute Hour Massage £50
90 Minute Massage £70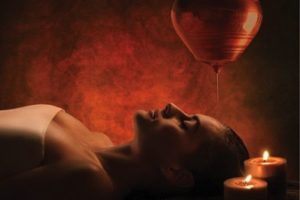 Shirodhara – 60 Minute £65
This deluxe treatment starts with a head and shoulder massage before warm herb-infused Ayurvedic oil is gently poured in a continuous flow over the forehead in the area known as the ajna chakra. This area is spoken of as the gate that leads within to inner realms and spaces of consciousness.
Shirodhara is a profoundly relaxing treatment relieving anxiety, stress, nervous tension, headaches and soothes the central nervous system. By synchronising alpha brain waves it lessens insomnia, releases stored emotions, and purifies the mind, giving a sense of deep relaxation and inner peace. Studies have shown that this treatment has a beneficial effect on people who have sleep problems.  All treatments use quality medicated oils which are tailored specially to your personal constitutional requirement.

Contact Michell on
Mobile:- 07526 043 333
E-mail:- pranamukte@gmail.com
or via our Contact Form